Windemere
Architecture // Urban Design // Interior Design
Making best use of an allocated site within Rochford, Scene Architects worked alongside Marden Homes to create an exemplary residential development of 11 four-bedroom houses and 6 one-and two-bedroom apartments.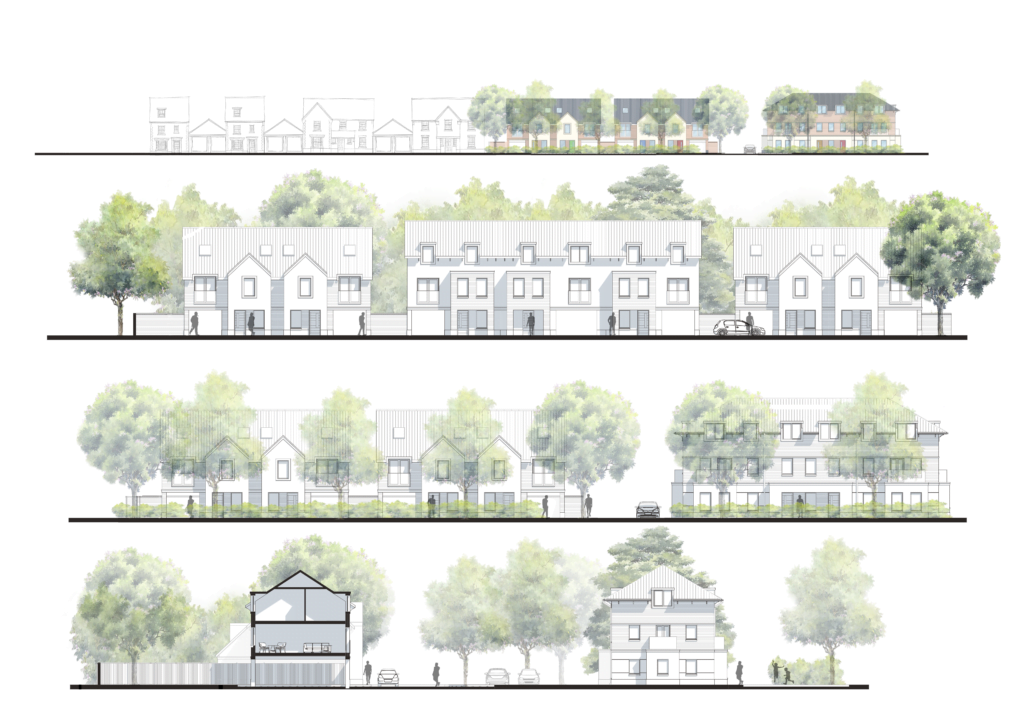 After submitting the proposal to Rochford Council, Scene Architects had to work very closely with the Urban Design Officer to create a suitable proposal that would seamlessly blend with the existing context, as well as complement the surrounding developments.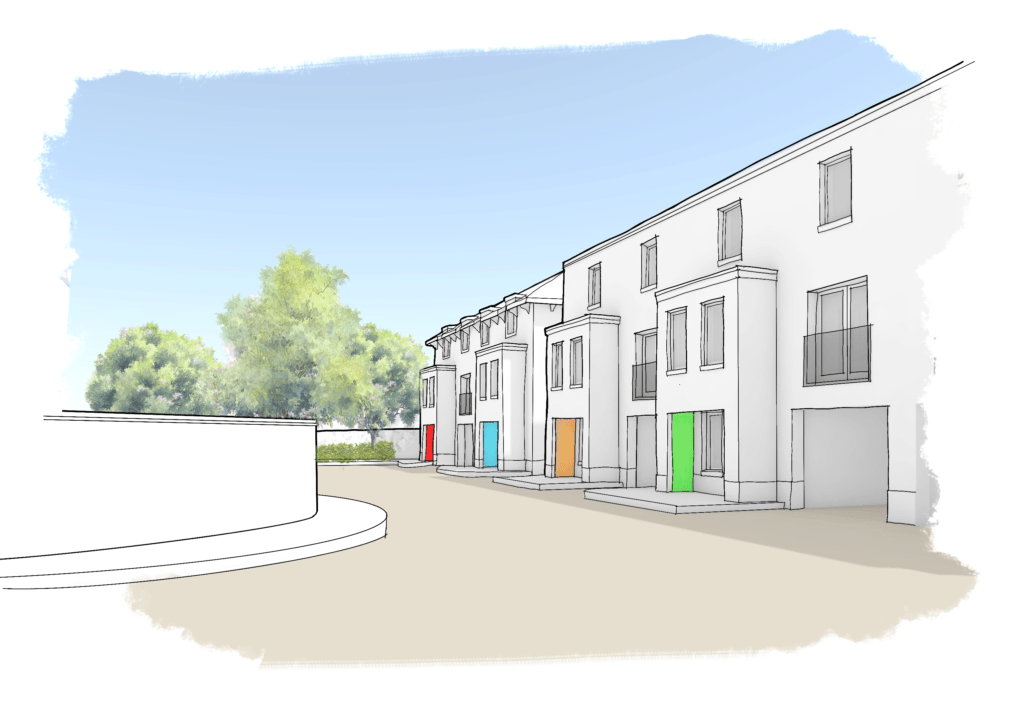 Originally the Urban Design Officer requested a Georgian typology on the site but due to the depth of the site, we were constrained in how wide the plots could be. This led to a new design approach, placing a contemporary twist on the Georgian façade design, and sensationalising the key design features. This allowed us to create a vernacular that would look at home within the larger context whilst still showing off its bespoke, innovative design features.
---