Manor Links, Bishops Stortford
Architecture // Urban Design // Interior Design
Manor Link is a residential built site located on the north-eastern edge of Bishop Stortford. We were instructed to complete RIBA Stage 0-3 works for a full planning application for 61no dwellings for Stonebond Properties Ltd.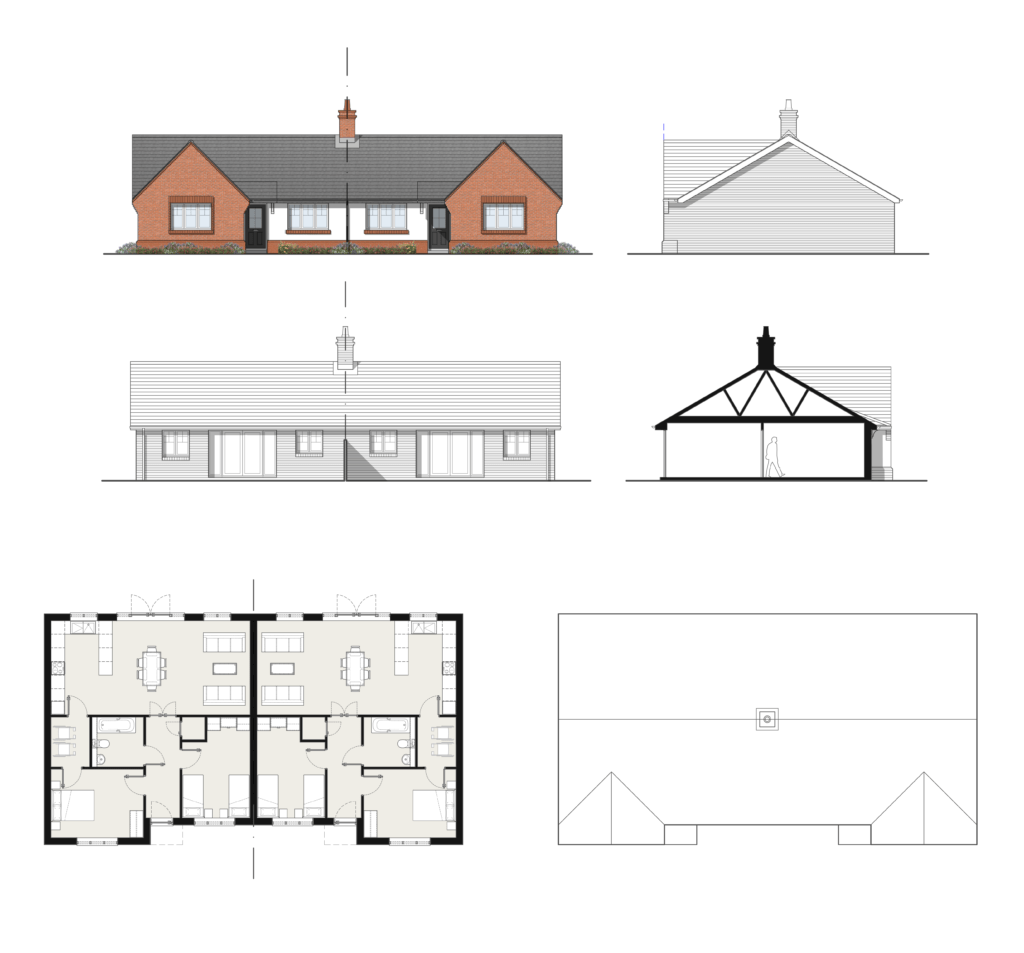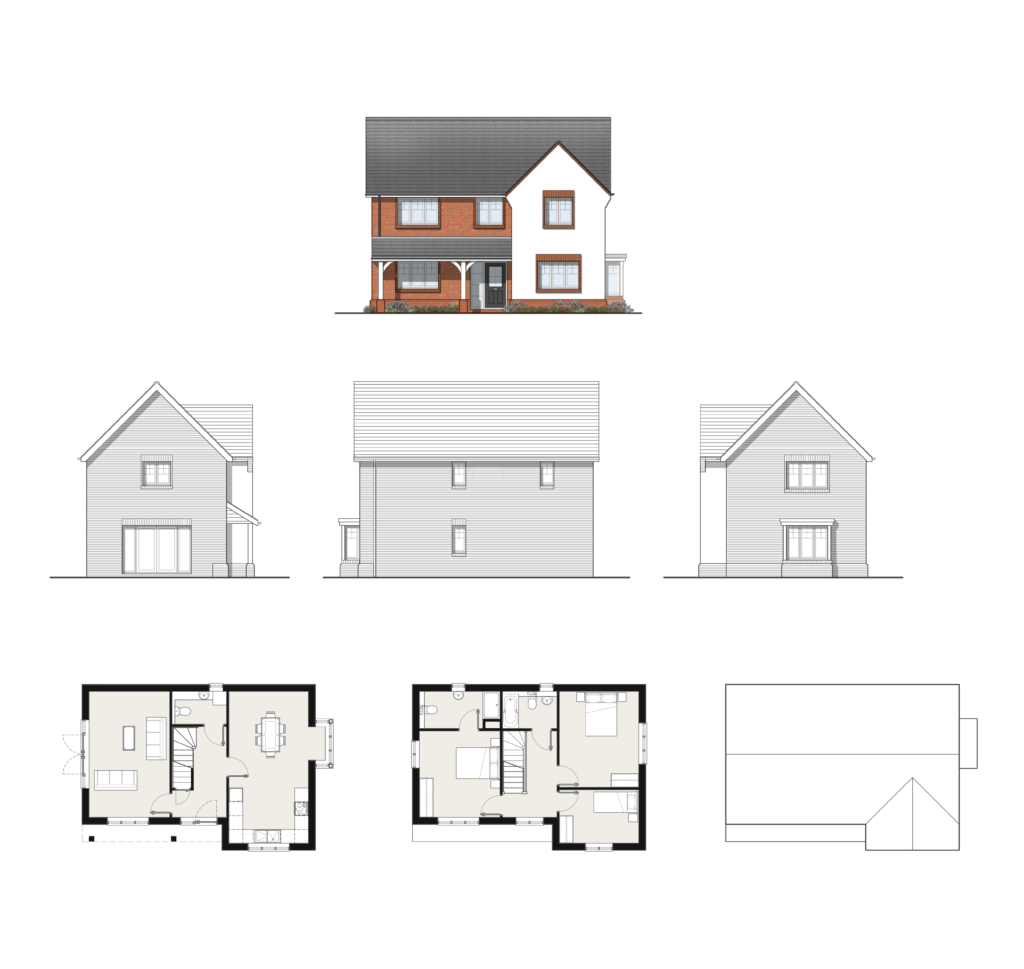 Following the design development stage, the client understood the benefit of learning from the feedback that can be gained with a public consultation. Concerns were raised regarding the proposed building heights, potential impact upon road network and parking issues in Manor Links and the integration of affordable housing.
The feedback received was addressed in the development towards the final design. For example, the issue with proposed building heights was resolved with 2.5-storey dwellings being removed from the emerging layout. Dwellings proposed adjacent to existing bungalows on Manor Links will be single liveable storey, with a selection featuring dormers in the front roofs so to add character to the street-scene and achieve a balance with the two storey dwellings opposite within the development.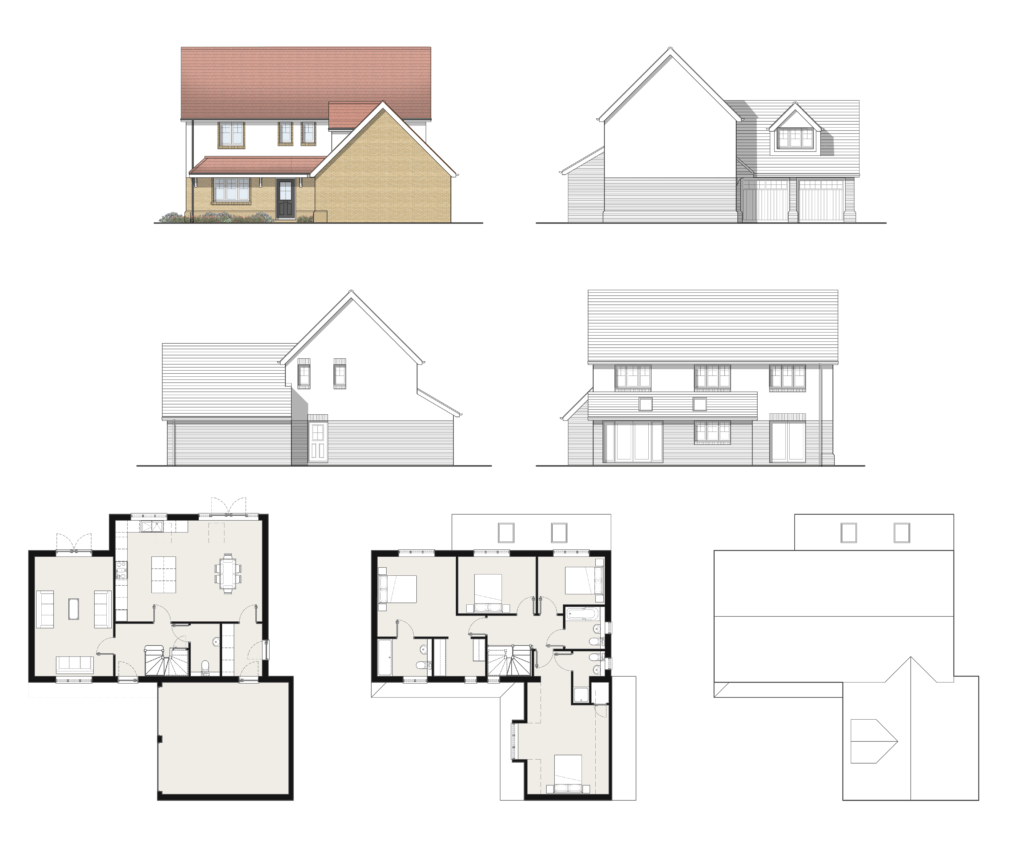 The proposed layout consisted of a range of different house types varying in size from one-bed to four-bed dwellings which provides a high-quality development the residents of Bishops Stortford.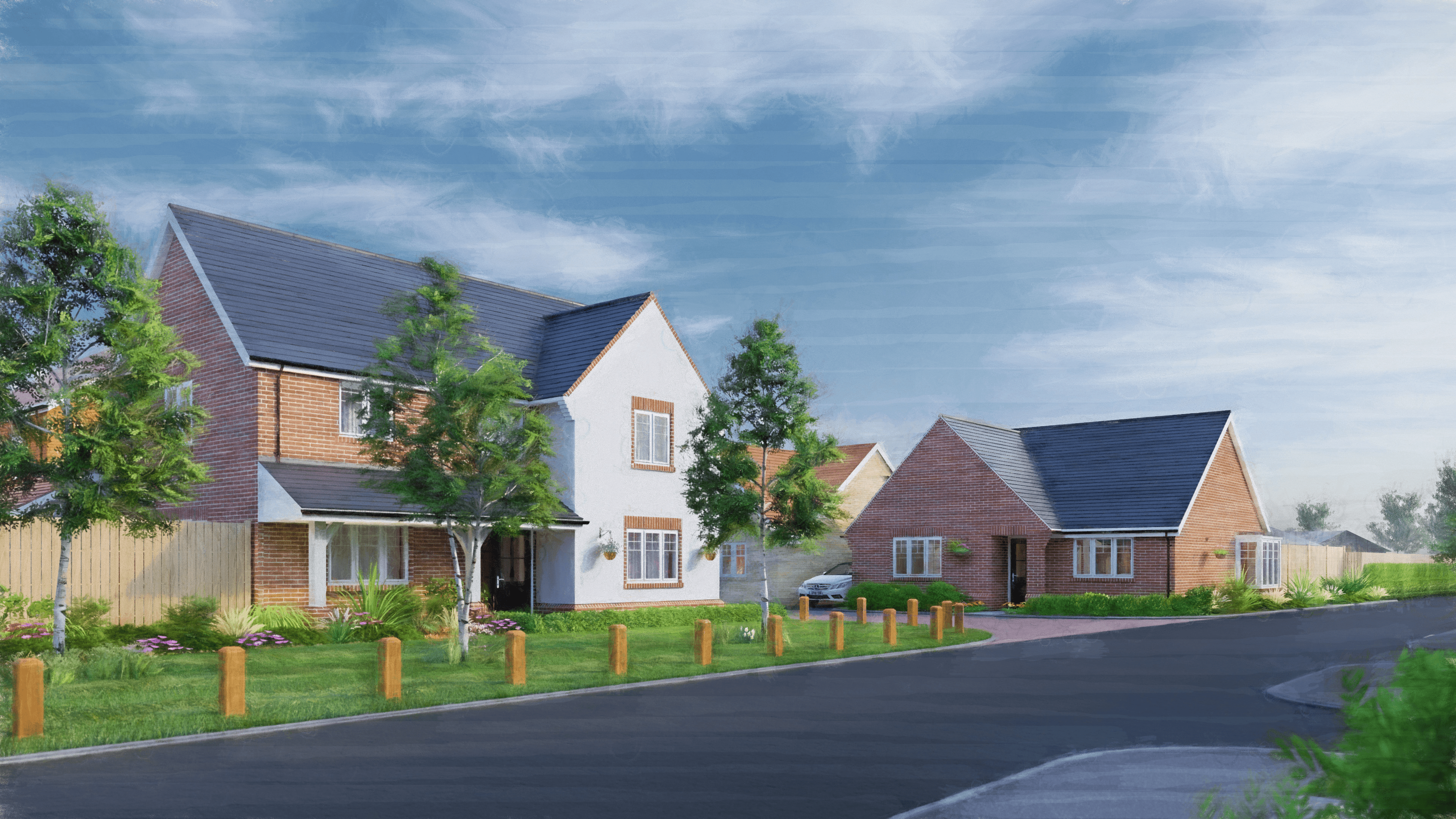 ---