Great Baddow URC
Architecture // Urban Design // Interior Design
The site of a Chapel since 1814 and falling with the Great Baddow Conservation Area and the setting of a listed building, the Great Baddow United Reformed Church formed a challenge but not insurmountable proposition as the site of a new Therapeutic School on behalf of our client. Through the reuse of the existing building and after working closely with the client we were able to provide the variety of spaces required to operate a school such as this.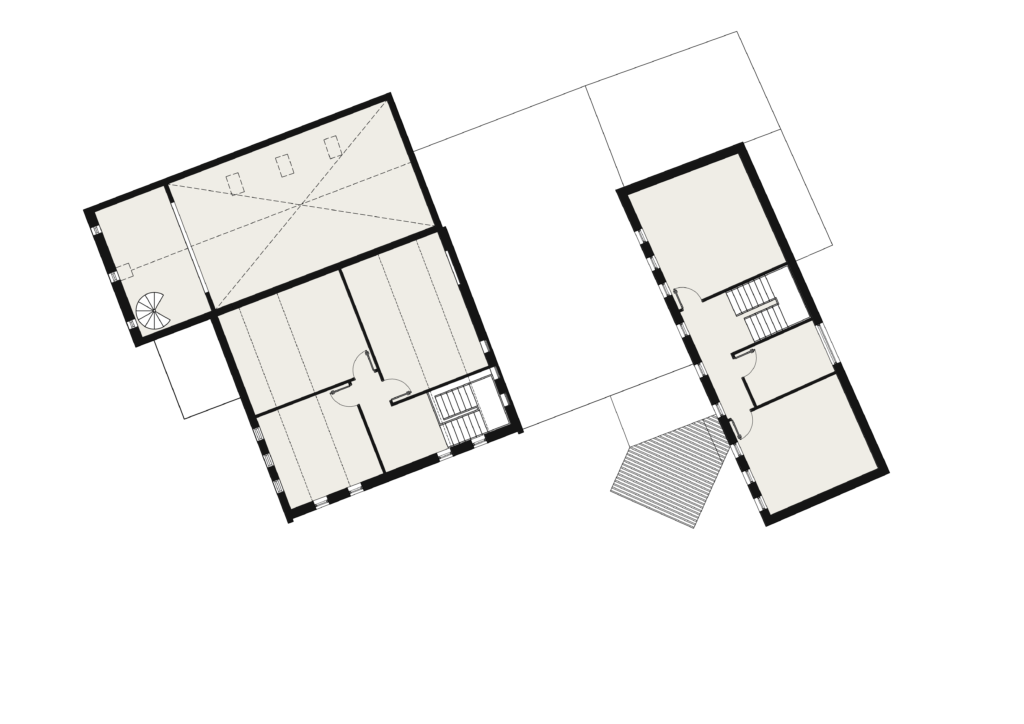 This principally included the insertion of a new floor in the main hall to provide additional class bases, an ground floor extension to provide a fully fitted commercial style kitchen and an additional storey above the northern wing to provide further additional therapy rooms and class bases.
Tying everything together was the proposed elevational changes to the exterior of the building using materials drawn directly from the Conservation Area and the reworking of the unkempt tarmac area in front of the building transformed into a more attractive paved and landscaped parking area with feature tree planting at its centre.
The silhouette of the oldest part of the building was retained as a nod to its former use, though the addition of full-height contemporary windows ensured its appearance would be read seamlessly alongside the other proposed changes. The final element was the proposal of a feature semi-open timber canopy forming an angled, bright and exciting entrance space into the building.
---