Aura, Westmill
Architecture // Urban Design // Interior Design
Aura, Westmill, located in Buntingford is a high-end, bespoke Architectural marvel within the Hertfordshire countryside.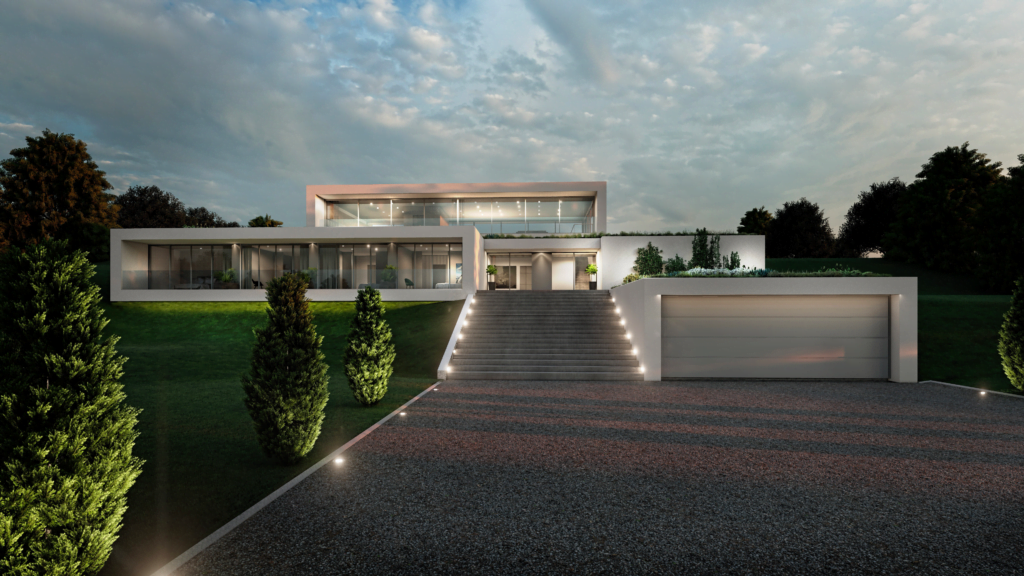 Exhibiting five spacious double bedrooms all with en-suites, a cinema room and a two-sided fully glazed top floor living space which provides idyllic views over the countryside, this multi-million pound residential scheme was a unique project for Scene to undertake
With 2 floors encased underground from one side this bred challenges from the start such as potential cold-bridging and water-ingress from the adjacent earth. A multitude of specialist consultants were on-board from the start to ensure this extraordinary build was viable for all parties.
This RC frame build with an insulated render system façade gives sharp, fine lines across its elevation and has numerous architectural merits with its green roofing design and small courtyard which brings light down into the lower ground spaces with green walling.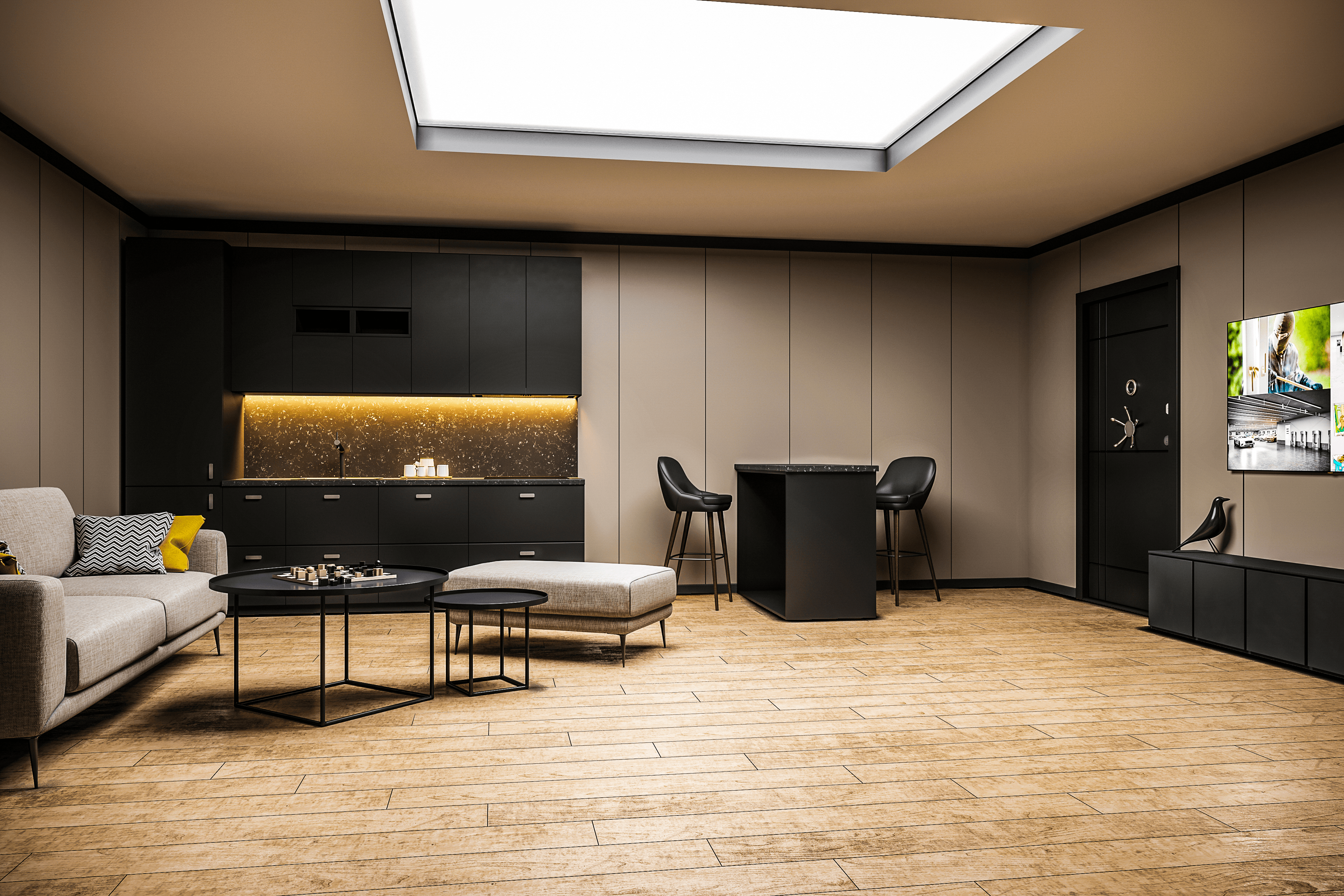 ---