Bury Water Lane
Saffron Walden
Architecture // Urban Design // Interior Design

Bury Water Lane is a residential site situated in Newport, Saffron Walden. Scene Architects were instructed to complete RIBA Stage 0-3 works for a reserved matter application relating to 84no dwellings for CALA Homes (North Home Counties).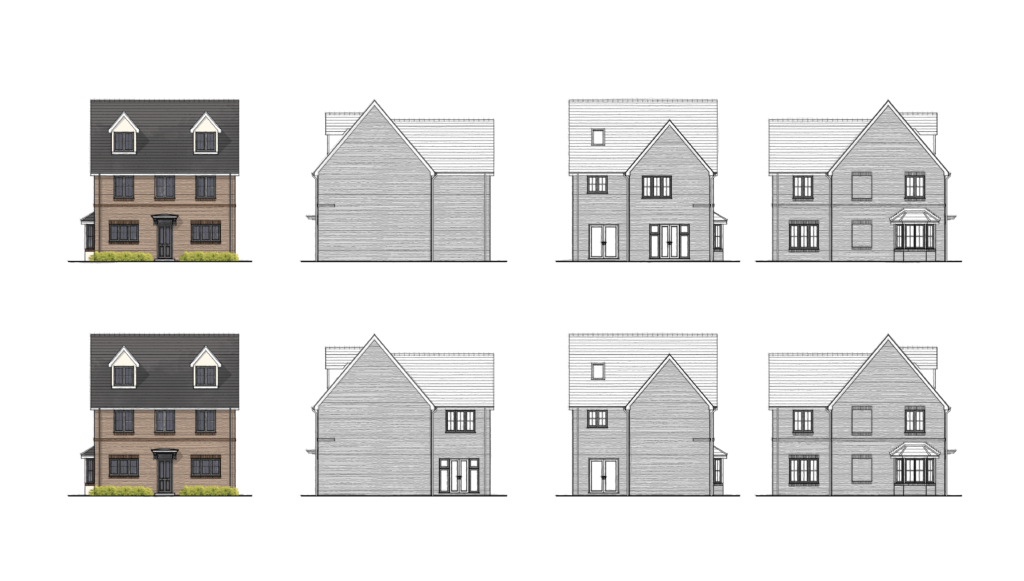 Following the approval of an outline application in 2013, the proposed reserved matter layout consisted of a range of different house types varying in size from one-bed bungalows to five-bed houses. An investigation into a suitable material palette was also an important part of the design process, whereby samples of different types of brick and roof finishes were ordered to ensure the chosen materials were suitable and would complement the local area.
The approved application was designed to make the best use of the site, in keeping with the surrounding context's scale and appearance, providing a high-quality development for the residents of Saffron Walden.
---