Fiddlers Reach
Architecture // Urban Design // Interior Design
Fiddlers Reach is a commercial site situated along the River Thames in Grays. The site will provide much needed space for lorries and allow drivers to rest and have the opportunity use the facilities on site before heading back on the road. Furthermore, offering flexible office space to the first floor of the building.

The architecture takes the form of the lorries that are stored there. Shipping Containers are the focus of the architectural style to create a structure that blends in with its surroundings bit also create a contemporary space visible from the River Thames. A central and focal 'social area' provides the key space for users and office workers using the site.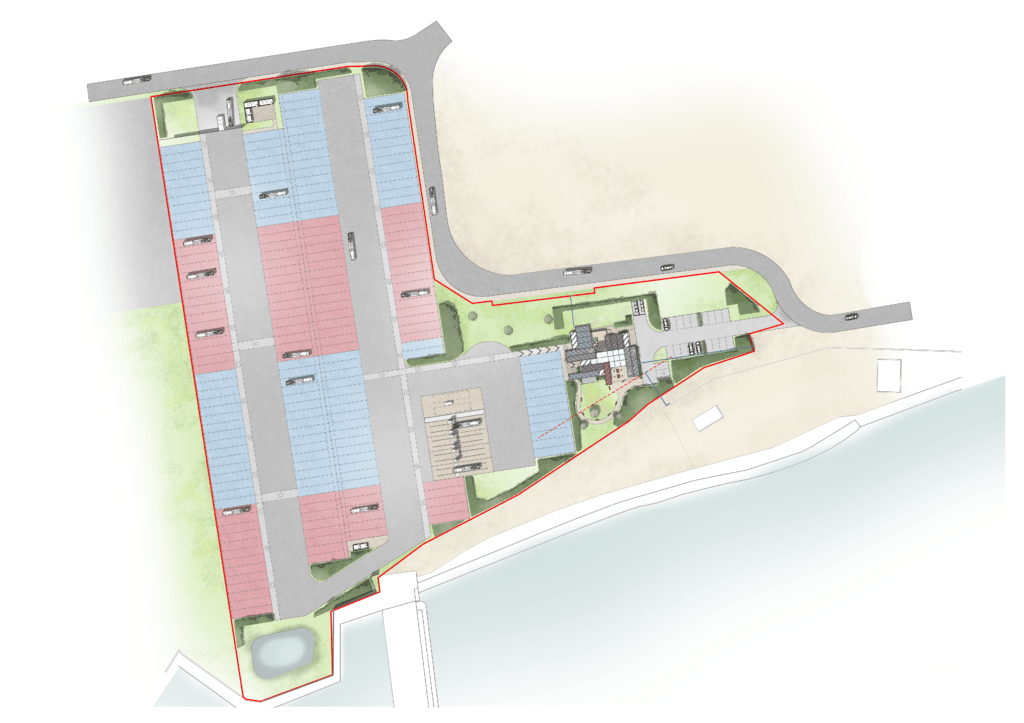 The site had multiple constraints due to its location, particularly the access and exit for the lorries using the site. Furthermore, flooding needed to be considered as part of the design stage with the structure located to the lowest risk area. The site, although mostly hard standing provides garden space for the users to use whilst stopping off at Fiddlers Reach. This provides a 'green oasis' within a very industrial area.
---