Rivermead Industrial Estate
Architecture // Urban Design // Interior Design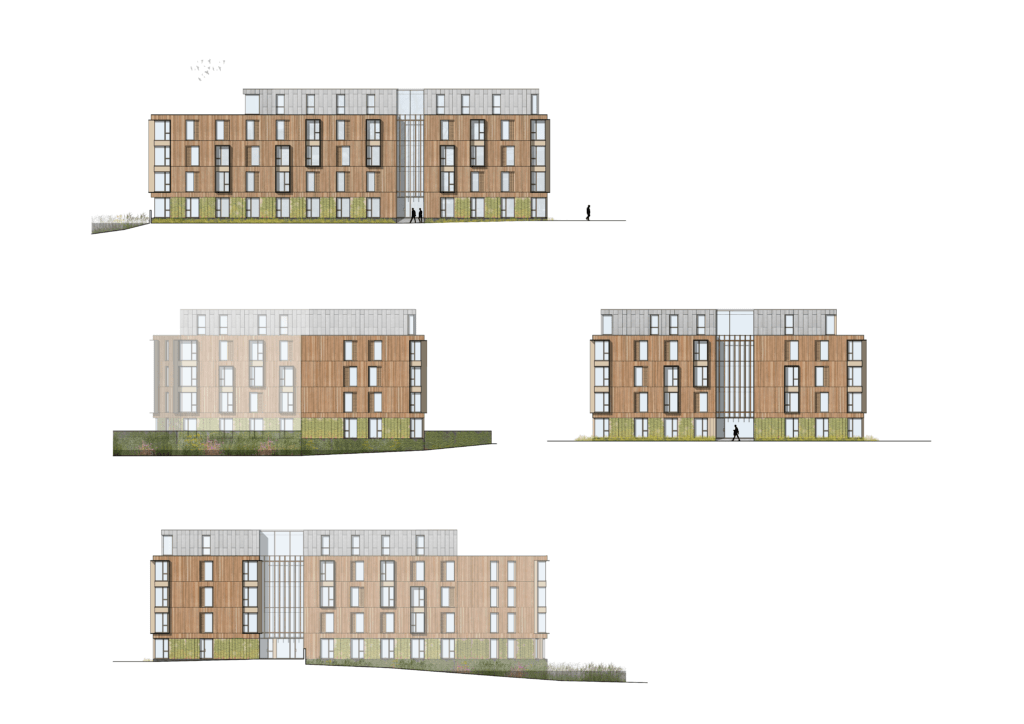 Rivermead Industrial Estate comprises of 4no. mixed-use buildings containing new student accommodation for Anglia Rusking University and D1 Office Use space. Rivermead is spilt into two islands and sits next to the river Chelmer. The student accommodation blocks include the existing bowling alley and its associated facilities being retained as part of the development.
To the north of the site, the main constraints were the existing willow trees lining the river Chelmer and the flood zone. Block A is situated within the flood zone and sits on stilts to mitigate any potential impact of flooding. New bridges will link the site with Anglia Ruskin and the wider green spaces flowing through Chelmsford.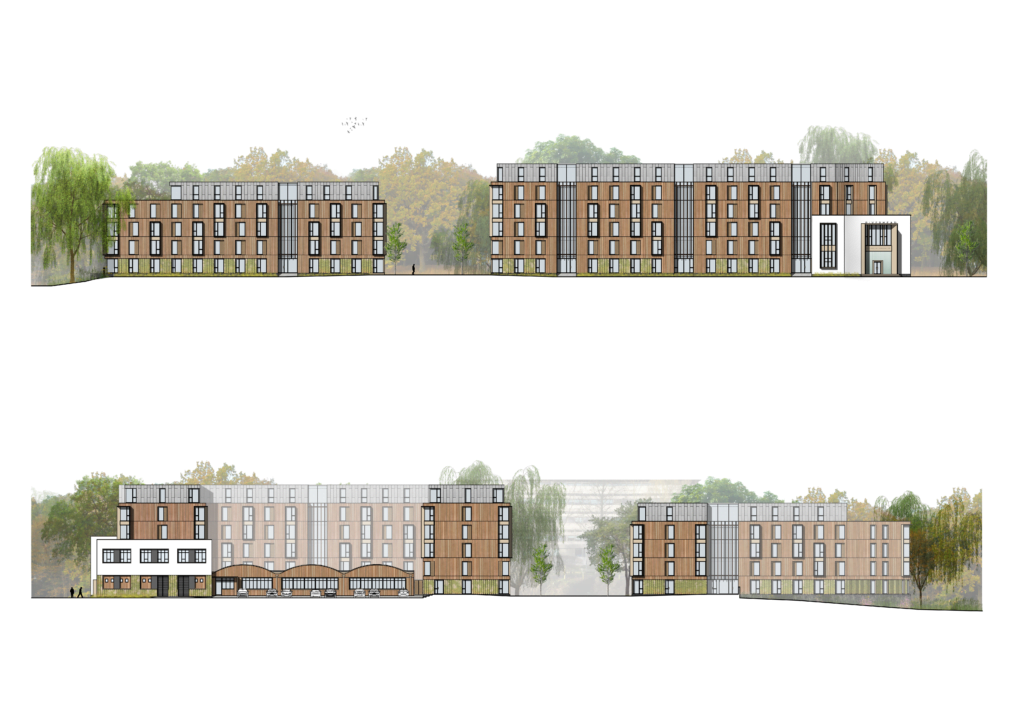 The fenestration design incorporates Corten cladding to the main building frontage and dark grey cladding to top floors. Grey aluminium windows and perforated panels in-front of glazing adds to the contemporary nature of the scheme and intends to create a feature opposite the University grounds.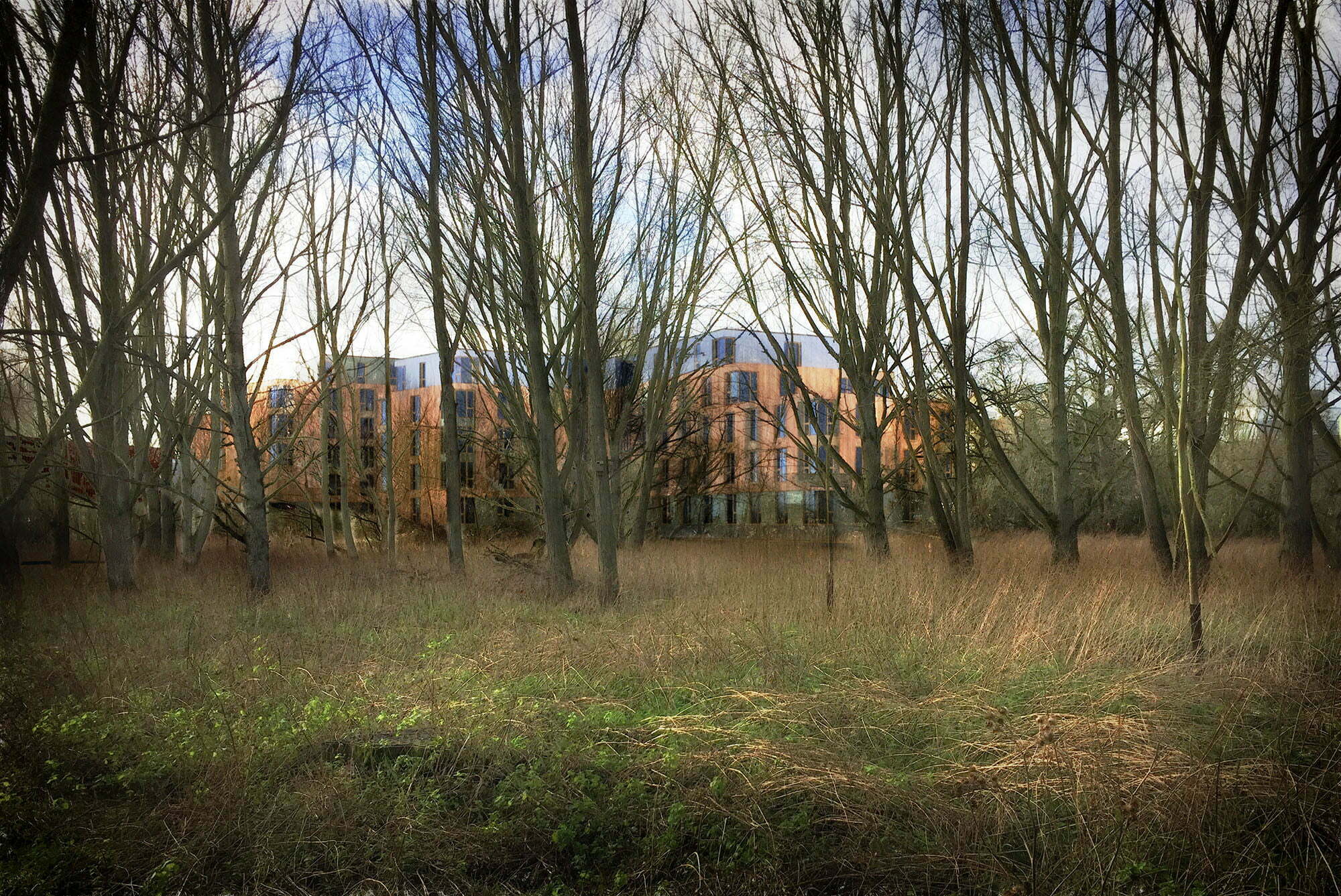 ---