Ferndown House
N.Devon
Architecture // Urban Design // Interior Design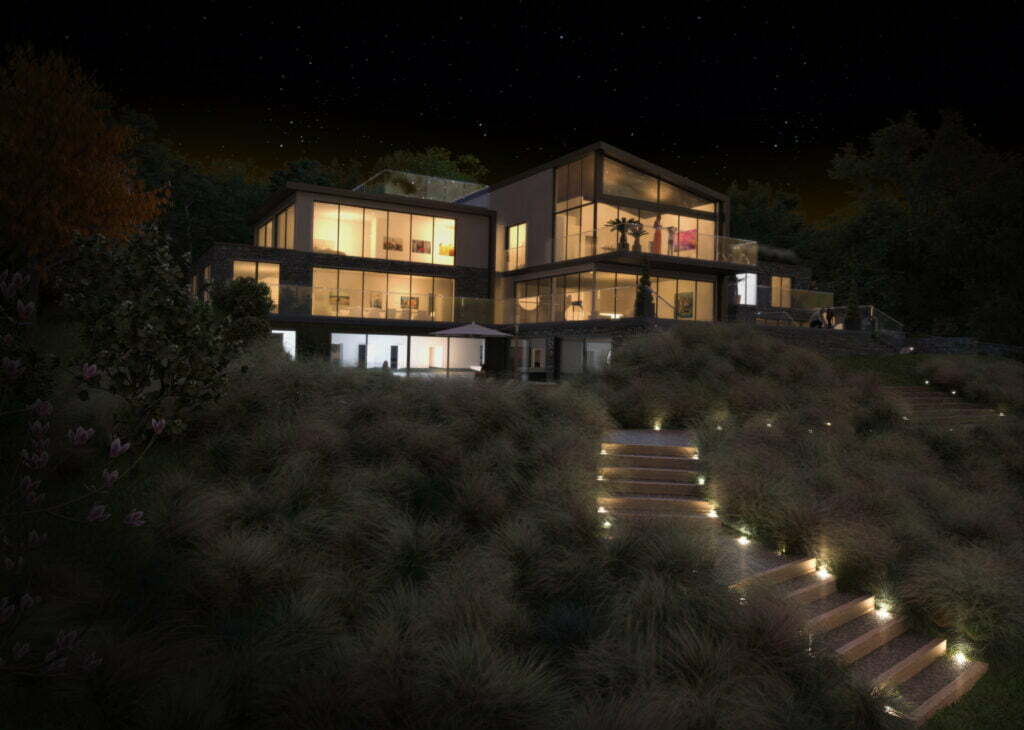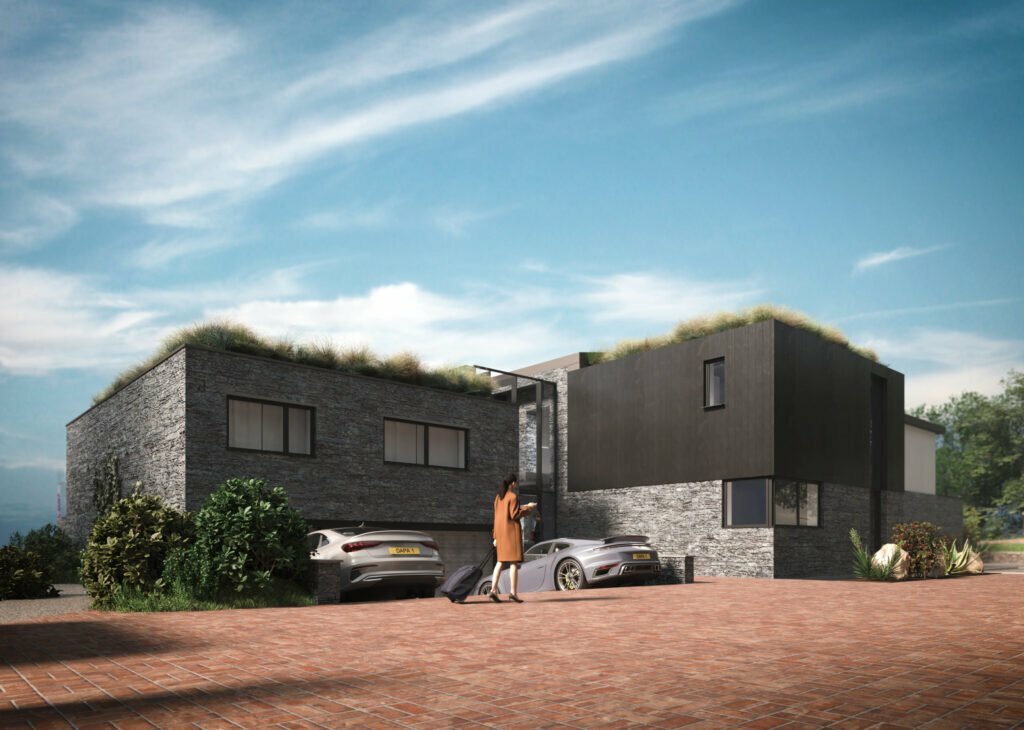 Situated in a prime location in North Devon and within a AONB (area of outstanding natural beauty), with spectacular views spanning across the beautiful coastline of Saunton Sands Beach, and Saunton Golf Course, Ferndown House provides a new contemporary home to replace the existing detached dwelling on site with more than 12,000 sqft of luxurious accommodation across 3 stories with 8 bedrooms and includes an indoor swimming pool, spa, cinema and gym.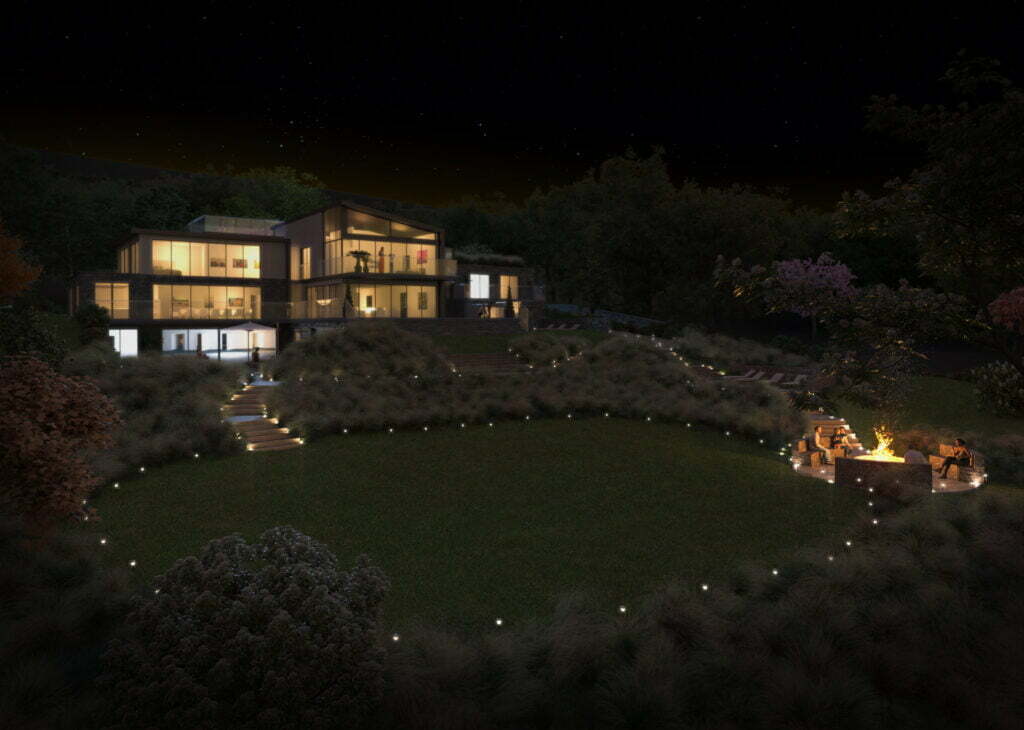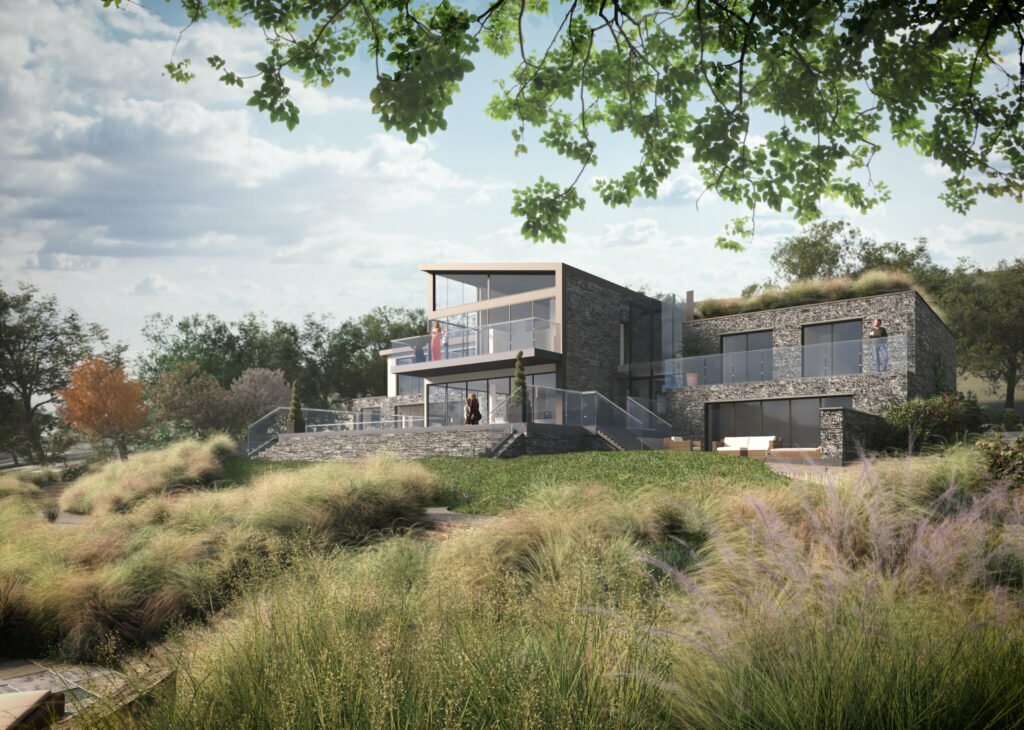 Using the topography of the land, which slopes from the front of the site down towards to rear, Scene Architects designed a concealed lower storey of the property with direct access to the garden and impressive aspect, whilst ensuring it is not visible from the highway and the sea views from the public footpath are maintained through the site. Green roofs atop the building blend into the grassy dunes in the distance and provide added biodiversity benefits.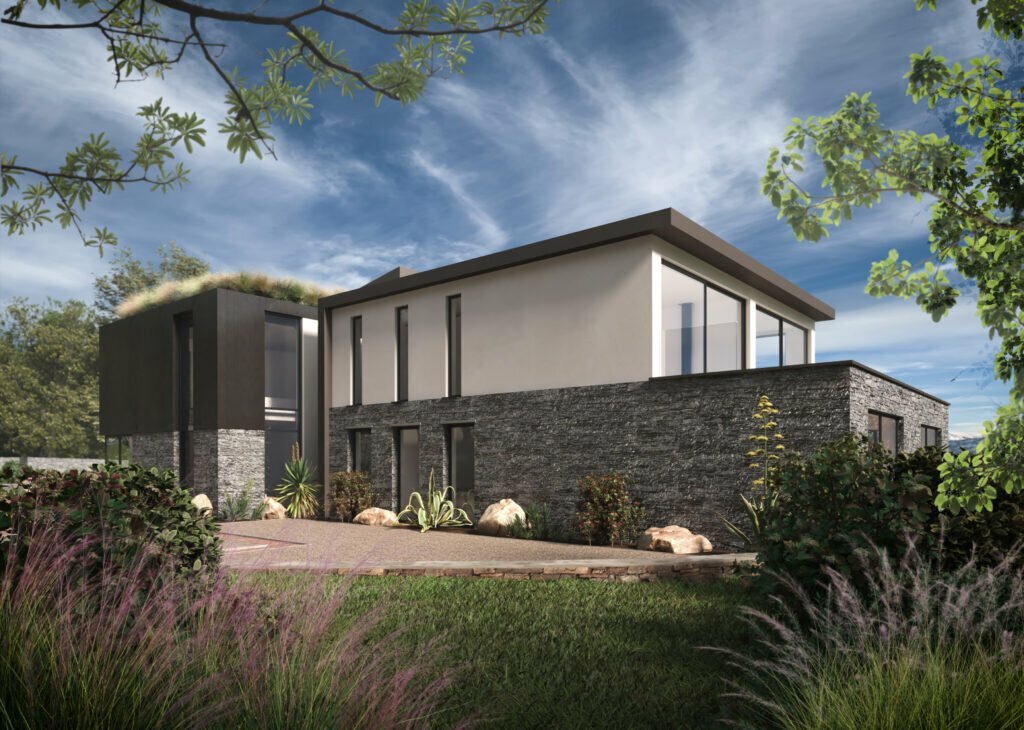 A challenging planning process comprised careful artificial lighting mitigation measures to ensure existing protected bat runs are not disturbed by excessive light spill from the replacement dwelling and avoiding detrimental impact on the dark sky at night and views from the beach.
---